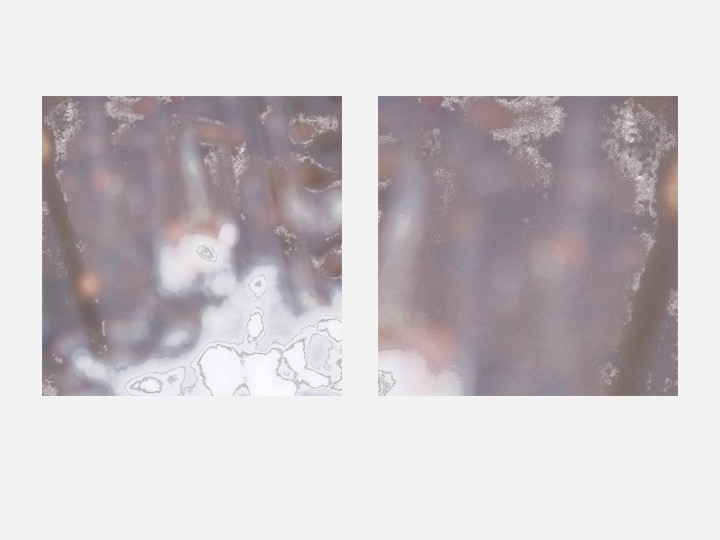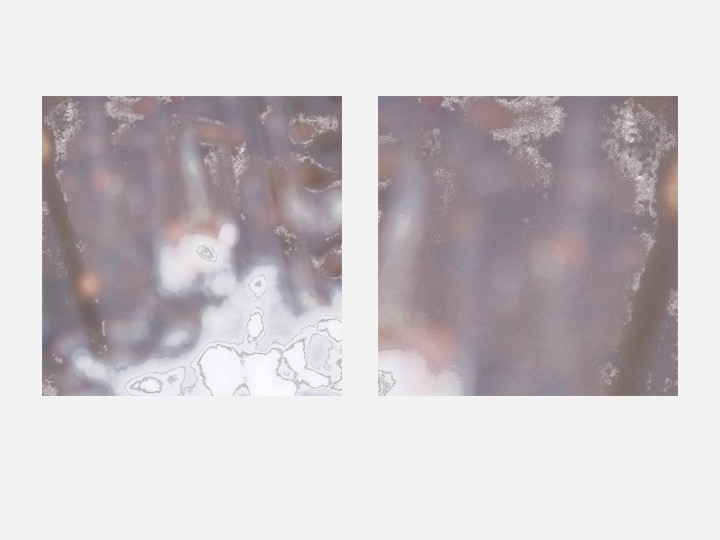 Gathering Dust: Sediment/Sentiment, 2008-09
Mixed Media
A collaborative project with poet and landscape theorist Jolie B. Kaytes, Gathering Dust: Sediment/Sentiment integrates poetry and photographs to convey layered narratives regarding geology, memory, and human occupation of the landscape. Inspired by the study of landforms (geomorphology), the project uses the concept of sedimentation to explore issues of sentimentality. Sediment, rooted in the Latin verb sedere, means "to settle, to sit" and refers to depositing substances. Sentiment, from the Latin sentire, means "to feel" and is associated with collecting and recollecting memories. Both terms allude to the processes of setting down material and layering. In linking sediment and sentiment, the project extends the language of science to reveal how humans experience and remember the ground; it examines how people inhabit and are products of landscape processes. Gathering Dust: Sediment/Sentiment translates the vocabulary of science into the vocabulary of lived moments
spit: a small point of sand or gravel projecting from the shore into a body of water
*
We walk across watermarked moments
amassed by sea made slow,
a passing gift beneath our feet
firmly felt
like the real life of a dream.
d e p o s i t: earth material of any type that has accumulated through the activities of water, wind, ice, or other agents
*
Surrender in river's shifting bed,
and lay down muddy memories.
c o n g l o m e r a t e : a coarse-grained sedimentary rock composed of fragments of other rock, set in a fine grained matrix of sand or silt, held together with another material such as clay
*
Between lines
Coming from going to
Origin to origin
Always beginning
Taken together taken apart
Woven by tossed by lost by time
We gather like a flame
In the hollow of discovery
Veins streaming the naked surface of promise
Undaunted by form
We are the fuel for our soup.
f a n: an outspread, gently sloping mass of material deposited by a stream; where a stream issues from a narrow canyon onto a plain or valley floor
*
Where river's bed goes wide,
stories, tumbled down from mountain
gather in gushing light,
gracefully bearing the wait
of always becoming.